Here's the prototype of the UVEX by Shelyak, all metal parts.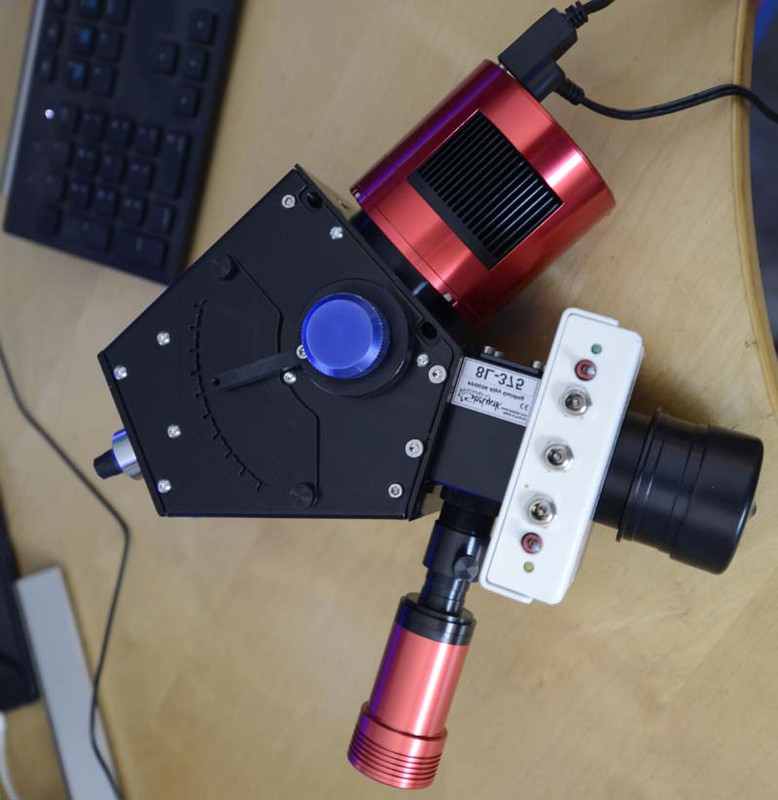 On this UVEX is fixed :
- The ALPY 600 auto guiding module
- The ALPY 600 calibration module
- A CMOS sensor for science image (ASI 183 MM Pro)
- A CMOS sensor for auto guiding (ASI 174 mini)
With this UVEX, it's very easy to change the grating without opening the spectrograph. You have just to unscrew a large button and change the grating support.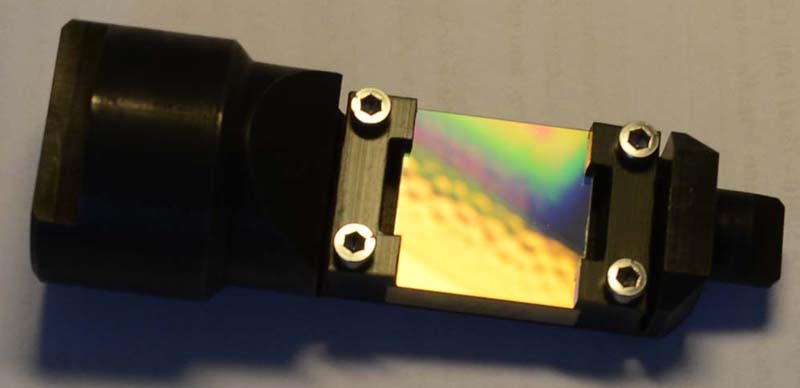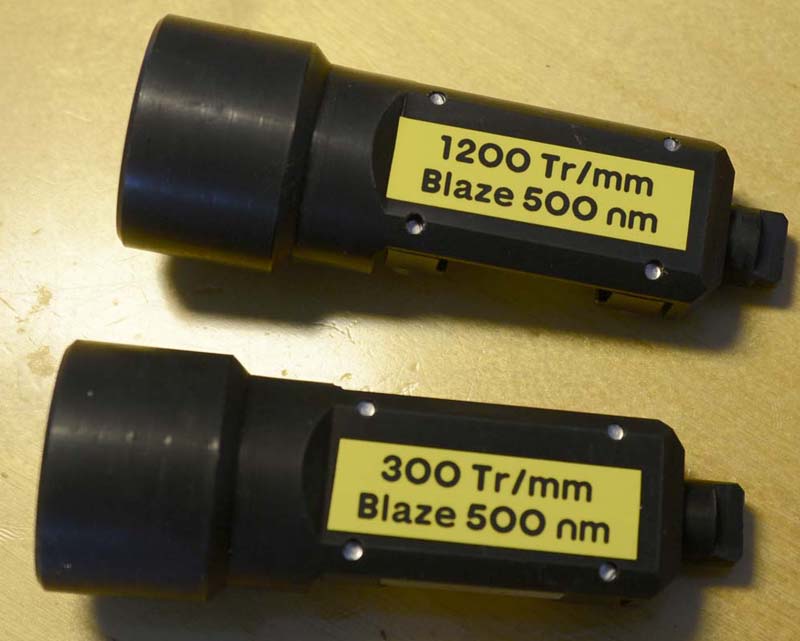 You can have different grating support and change it quickly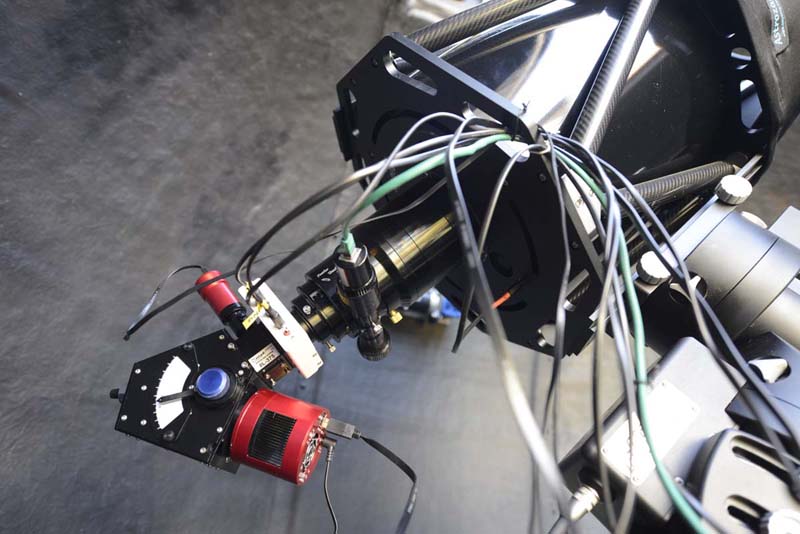 For the first light, the UVEX is put on a RC12 at f/8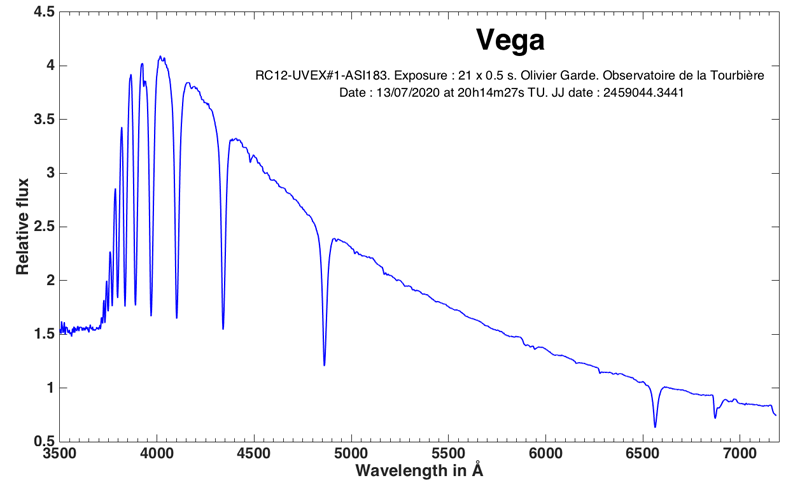 And the first spectrum on Vega, 21 exposures of 1/2s each.
More to come and some results with an article on the Shelyak website, available soon...