Voici un petit banc test de bande passante de filtre réalisé avec un ALPY 600
Here is a small test bench filter bandwidth made with an ALPY 600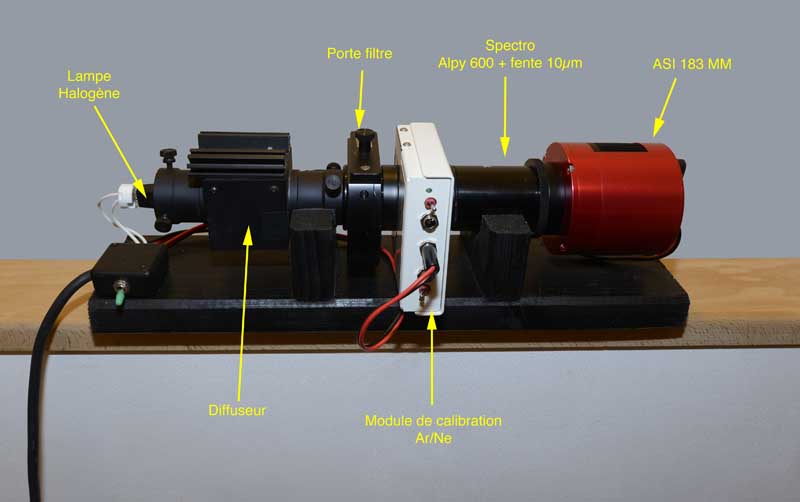 Ce montage permet de mesurer la bande passante de divers filtres astro/photo.
Ici l'ALPY a été modifié avec une fente de 10 µm afin d'accroitre la résolution du spectrographe. Avec cette fente la résolution de l'ALPY se situe vers R=1400
Il y a pas mal d'inconvénients à utiliser une fente aussi petite : Il faut beaucoup de flux pour obtenir un bon SNR et de plus on constate un phénomène de franges dû essentiellement à la faible largeur de la fente, ce qui permet difficilement de faire des spectres d'étoiles avec ce type de fente. Mais ici le flux ne manque pas car la source de lumière est une lampe halogène de 15W alimentée en 12V.
This installation makes it possible to measure the bandwidth of various astro and photo filters.
Here the ALPY has been modified with a 10 μm slit to increase the resolution of the spectrograph. With this slit the resolution of the ALPY is around R = 1400.
There are a lot of disadvantages to use such this narrow slit: It need a lot of flux to get a good SNR and we notice a phenomenon of fringes due mainly to the small width of the slit, which makes it difficult to make stars spectra with this kind of slit. But here the flux is not lacking because the light source is a 15W halogen lamp powered by 12V.
Le porte filtre est à tiroir et permet de tester des filtres de 1,25' à 2 pouces
The filter holder is a drawer and allows testing filters from 1.25 'to 2 inches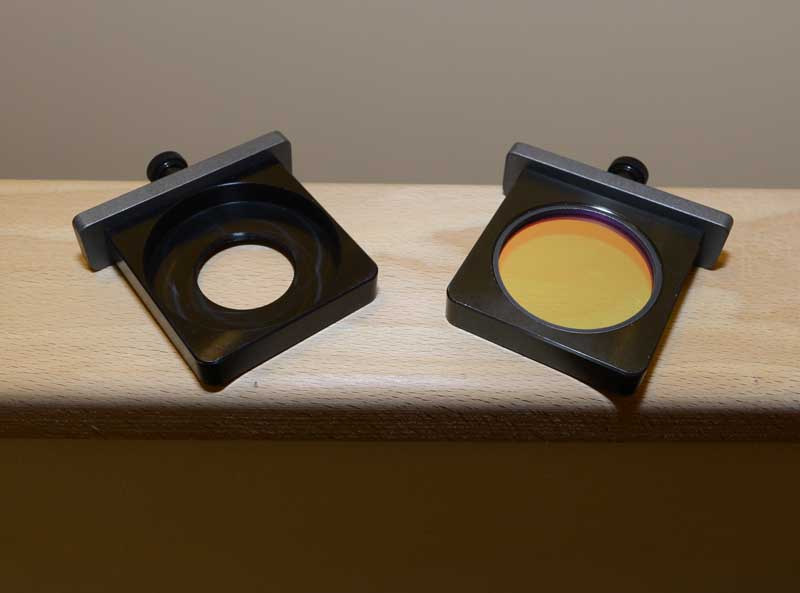 Quelques résultats avec divers filtres que j'avais sous la main
Some results with various filters that I had on hand
1) un set de 3 filtres RVB large bande
1) a set of 3 wide band RGB filters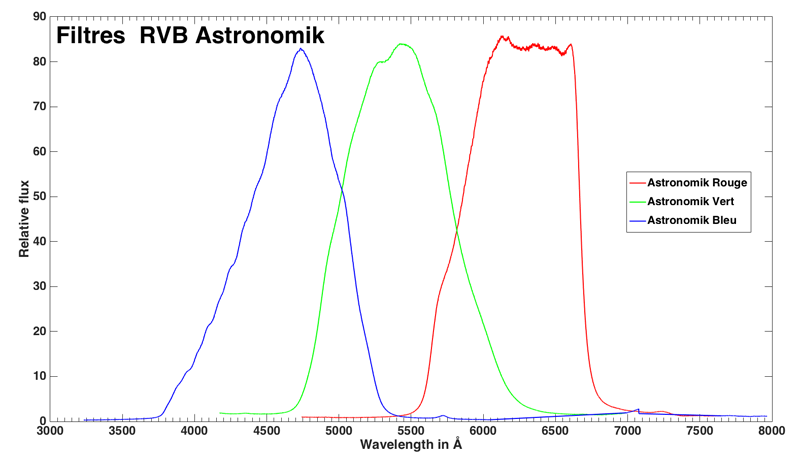 2) Comparaison de 2 filtres H Alpha de marques différentes et de largeur différentes
2) Comparison of 2 H Alpha narrow band filters of different brands and different widths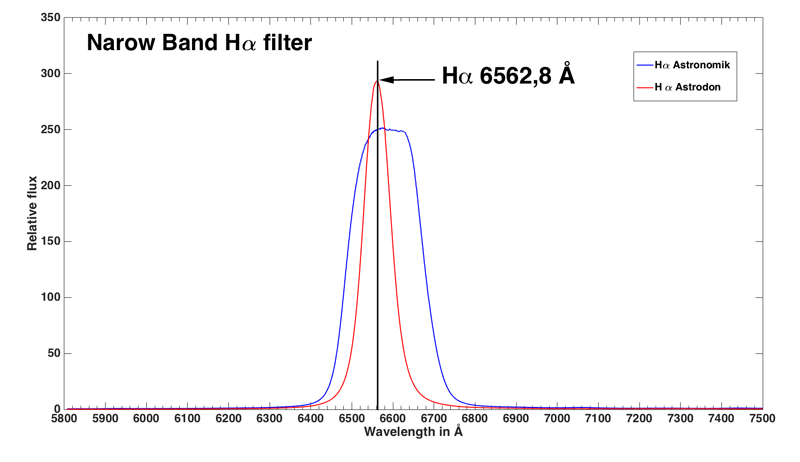 3) Un pointeur laser vert
3) A green laser pointer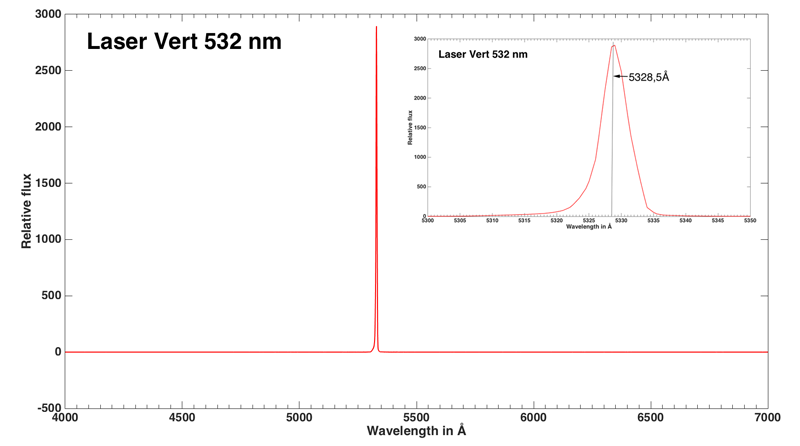 4) Un vieux filtre Lumicon IHC (1998)
4) An old Lumicon UHC Filter (1998)